About me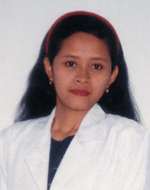 Sutarimah Ampuni is an academic staff and researcher at Faculty of Psychology, Gadjah Mada University (GMU), Indonesia. She is also one of the main psychologists at the Centre for Psychological Consultation (UKP) under the same institution.
She pursued her psychological education at GMU from 1992 until 2002. She finished her undergraduate degree and got a Bachelor of Psychology in 1996. Since then she took Professional Diploma of Psychology and finished in 1998. Supported by URGE Scholarship, her Master of Science in Developmental Psychology degree was finished in 2002. Her enthusiasm to study psychological counseling has brought her to take her second master degree (Master of Psychology in Psychological Counseling) at Swinburne University of Technology Australia supported by Australian Development Scholarship (ADS) in 2003-2005.
Currently she is active in teaching in the programs of undergraduate and professional diploma of psychology and conducting researches in the Faculty of Psychology GMU, as well as giving psychological consultations at the Centre for Psychological Consultation (UKP). She is also one of the managing team members of the Center for Indigenous and Cultural Psychology of the Faculty. She is soon starting her PhD at La Trobe University, Melbourne, Australia in this year (2010), supported by ADS.